Running 'S' Equine Veterinary Services
Discover Our History and How We Stay Connected to Our Community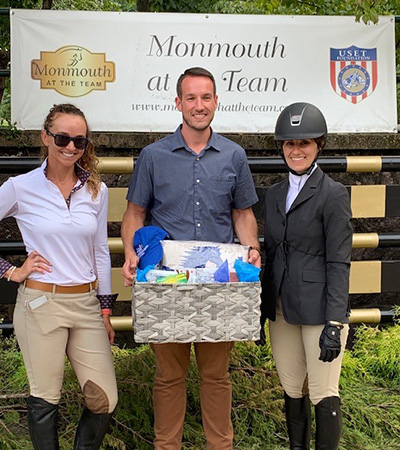 Running 'S' Equine Veterinary Services was founded in 1995 by Dr. Greg Staller. The name 'Running 'S' derives from the hot-brand used to mark the cattle that grazed on the San Joaquin Valley foothills on the ranch in California where Dr. Staller was raised. Dr. Staller remains the sole owner of the practice and continues to guide its mission, services and growth. Initially a solo, referral-based Performance Horse, Imaging and Surgery practice, Running 'S' Equine has grown over the years to become a full-service Equine Veterinary practice.
Initial offices were in Pottersville, New Jersey, and, from there, construction of the current hospital and office location in Califon was started in 2000. The business moved into the newly completed hospital building in June 2001. The hospital facility gave Running 'S' Equine Veterinary Services a permanent home and place to provide an ever-expanding list of state-of-the-art equine veterinary services.
Running 'S' Equine Veterinary Services is guided by a desire to provide the highest quality veterinary medicine to our clients and their horses. At our core, we understand the concerns of the horsewomen and horsemen we serve. From the backyard horse to the Olympic level athlete, each owner, trainer, rider has specific concerns with regard to their involvement with the horse. We take pride in addressing these concerns and in understanding your horses job and requirements. This understanding enables us to be consistent with our mission: "to obtain and provide an accurate diagnosis and successfully implement an appropriate treatment plan to every patient, by practicing the most experienced, common sense, compassionate, and technologically advanced veterinary care possible".
Running 'S' Equine offers compassionate, personal and very "horse-knowledgeable" veterinary medical care. Solving difficult problems is one of the practice's great strengths.
Our Involvement in the Community
MANESTREAM HORSE THERAPY, 83 Old Turnpike Road, Oldwick, New Jersey 08858 -
We are active financial and veterinary services supporters of this organization that provides horse-assisted therapy for children and adults with special needs.
ESSEX HORSE TRIALS at Moorlands Farm – We are a Presenting Sponsor of and veterinary service provider for the newly revived Essex Horse Trials in Far Hills, NJ
PENNJERSEY HORSESHOW – Financial Sponsors
MONMOUTH HORSESHOW – Financial and Veterinary Service Sponsors
TEWKSBURY TOWNSHIP TRAILS ASSOCIATION AND HISTORICAL SOCIETY –
Financial Sponsors
PRINCETON SHOW JUMPING – Financial sponsors and veterinary service providers for the 2019 Princeton Show Jumping season