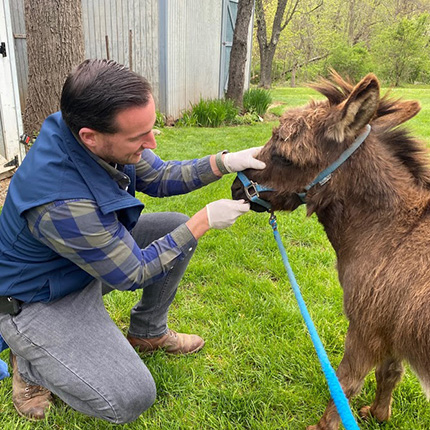 Whether you are the owner of one well-loved pleasure horse, or run a professional equine facility, our veterinarians provide a wide range of on-site services including routine consultations, preventative care, lameness examinations, pre-purchase evaluations, diagnostic procedures, and other minor procedures and surgeries. Our veterinarians are particularly interested in and experienced with the older horse. We recommend testing horses greater than 15 years of age for Equine Cushings Disease at least twice yearly.
At Running 'S' Equine we emphasize the importance of preventive care and the recommend twice yearly physical examinations in conjunction with the bi-annual vaccinations. This allows for early detection of conditions such as heart murmurs, Cushing's Disease, tooth problems, skin issues and internal parasite monitoring. Bi-annual fecal egg counts are recommended, with deworming tailored to the results, rather than deworming on a schedule. This protocol reduces the incidence of anthelmintic resistance.
In addition to physical exams, we recommend keeping your horse up to date on their vaccinations. Vaccines are an integral part of your horse's preventative care. Learn More >>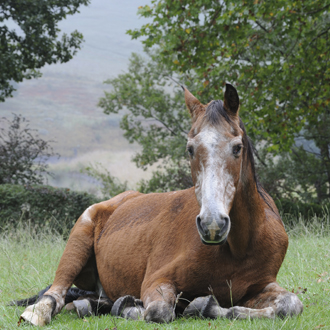 Allergies
ELISA tests for inhaled and ingested allergens are frequently performed and interpreted. Desensitization programs have been very successfully developed and implemented.
End of Life Services
When the time comes to say goodbye to your beloved horse, we offer end of life services, as well as cremation.
If you are interested in these services, please give us a call today at (908) 832-5484.