Appointments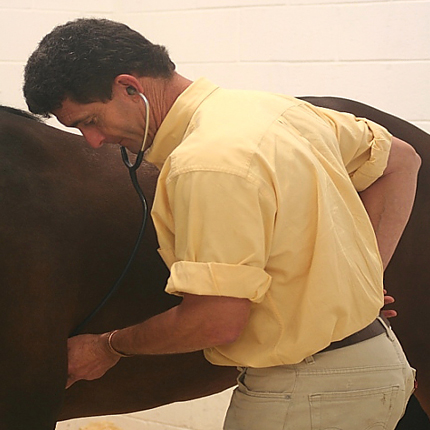 Elective appointments are made Monday through Friday, 8:00am to 4:30pm Saturdays from 9:00am to 12:00pm are often available. Occasionally and with the consent of the attending veterinarian, special arrangements may be made for early morning or late evening appointments. To schedule an appointment call (908) 832-5484.
Cancellations
Please call the office at least 24 hours in advance if you need to cancel your appointment. Please be advised that we may charge for "no shows".
Horse Handling
It is our policy that a responsible person must be present at every appointment to handle the horse and receive instructions and medications. If no one will be available to assist our veterinarian in the appointment, the office must be notified, so that we can arrange to bring a technician for assistance.
Billing and Credit Policy
Our goal is to provide the highest quality and most timely service available. Therefore, we would like to spend more time providing care for your horse and less time and effort on billing and collecting fees. In keeping with this goal, all clients must have a Veterinary Service Contract on file with the office. (click here to download form)
We accept Cash, CareCredit, Amex, MC, Visa and Discover.
All clients must place a credit card on file. All new clients must pay for services at the time of the appointment. If credit is advanced, you will be billed monthly and payment is due upon receipt of each invoice or statement. We offer automatic payments from your credit card if you prefer.
We also offer payment plans through Care Credit, please call the office or see www.carecredit.com for more details.
Medications ordered from or dispensed at the office must be paid for at the time of delivery. Some special order medications must be paid for at the time the order is placed.
Please contact the office for details at (908) 832-5484. Thanks again for choosing Running 'S' Equine Veterinary Services for your horse's veterinary care.