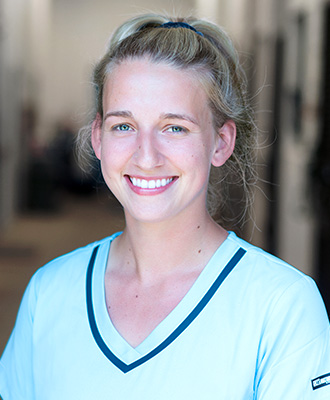 Aniko Conrad
| Veterinary Technician
Aniko has been with Running 'S' Equine since June 2017, and some of her favorite job responsibilities include caring for the patients, assisting with in-clinic and ambulatory appointments and running anesthesia during surgery.
"I like the business of a vet hospital, it is rewarding sending a patient home that was sick or injured," says Aniko. "It is also a plus working with horses every day!"
Aniko has two horses; a warmblood named Tecumi and a standardbred named Gal. She has two tabby cats, Mickey and Minnie, and two pit mix dogs named Gus and Crouton. During her free time, she enjoys doing anything outdoors. She likes riding her horses, hiking with her dog, going to the beach, and lying by the pool.
Kim Bishop
| Licensed Veterinary Technician
Kim is a talented, experienced, and compassionate individual whose main duties are to prepare patients for procedures and surgeries. She also assists our veterinarians with appointments in the field and in the clinic. Kim is an enthusiastic team player who loves to teach the younger technicians, make everyone laugh and always make sure we get lunch!
Kim received her Associates degree in Applied Science, with a focus on Veterinary Technology from Northampton Community College. She is licensed in the State of New Jersey and has been involved in the local equine community here for over 20 years. Before joining us at Running 'S', Kim managed a show jumping/fox hunting barn for 8 years. Kim has been intimately involved in the Standardbred breeding and racing industry.
"I enjoy my coworkers, the clients and the patients," Kim declares. "Everyone here is dedicated to the best interest of the horse." Away from work, Kim loves to spend time with her family. She lives on a working farm with her partner, Greg and three kids, Anthony, Peyton and Ryan, where they produce hay and other crops. Kim and her family also raise Angus and Hereford cattle. The family has several pets including an Australian cattle dog, Zippy, a Thoroughbred gelding, Redford and a retired Standardbred mare, Dara. In her downtime, Kim loves watching football and being with her loved ones.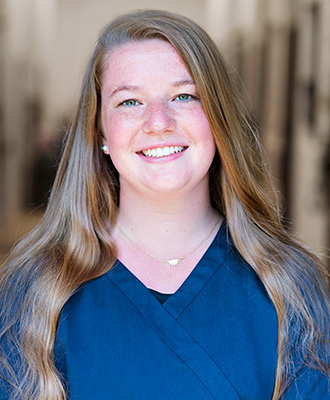 Jennifer Leddy
| Veterinary Technician
Full-time Veterinary Technician Jennifer Leddy joined the team in May 2020. She graduated with a BS degree in Equine Science from Centenary University as well as two minors in Biology and Business Marketing. Jennifer is incredibly hard-working and cares deeply for all of our patients. Her duties include assisting the veterinarians, performing scrub nurse duties in surgeries, and caring for horses in the clinic. Jennifer is so dedicated to her work and she helps us provide exceptional care for all of our patients.
"I enjoy working beside people who are passionate about what they do," says Jennifer. "I like constantly learning about horses through the various cases we see."
Before joining the Running 'S' Equine team, Jennifer gained 6 years of experience in the veterinary care field. During her time at Centenary University, Jennifer worked at the Centenary Equine Center for work study and a Rehab Rider from 2018-2020. She has also worked several barn jobs managing and grooming horses. Jennifer's hobbies include horse showing, USEF/USHJA. She also loves riding, hiking, and skiing.
Montana Ryden
| Veterinary Technician
Bio coming soon!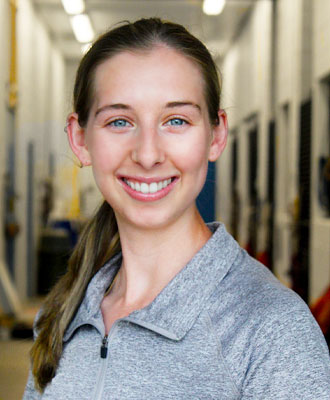 Kaitlyn Johnson
| Veterinary Technician
Kaitlyn has been a full-time member of our team since November of 2021, joining us after 12 years of prior animal-related job experience. Her responsibilities include stocking the trucks, setting up equipment, sterile injection preparation, jigging for the veterinarians, and assisting during procedures. Her favorite part of the job is packing the trucks with the machines and equipment the veterinarians will need that day. Kaitlyn is always willing to learn and improve at her job to make the clinic the best it can be!
Graduating from Centinary University in 2018, Kaitlyn has a B.S. in Equine Studies with a concentration in Business Management.
"Everyone at Running S has the best interests of the horses at heart. The entire staff are incredibly friendly and want you to do your best. All the vets and other technicians have been wonderful teachers."
Kaitlyn has a German Shepherd named Lexi, two cats named Pixie and Eli, and a Thoroughbred and Quarter Horse named Springston and Chrome. Horseback riding since she was eight, Kaitlyn loves doing this in her free time. She also enjoys spending time with her family, pets, and friends. She also enjoys trying new restaurants and axe throwing.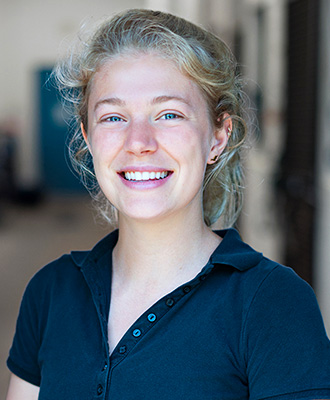 Denise Grohn
| Veterinary Technician
Denise has been a summer technician at Running 'S' since 2019. Denise enjoys helping the ambulatory veterinarians on the road with lameness, emergencies, dentals and routine herd health. Denise has also been a valuable asset to the team by assisting the veterinarians at horse shows on the weekends. Denise started attending the Ohio State University College of Veterinary Medicine in the fall of 2020 to pursue becoming an Equine Veterinarian.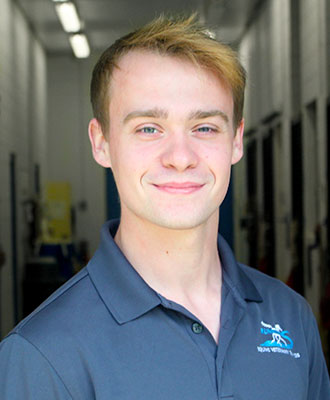 Corey
| Veterinary Technician
Bio coming soon!