State-Of-The-Art Equine Facility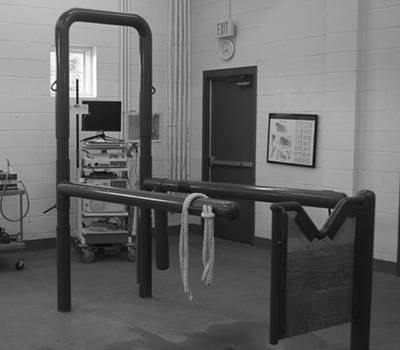 Designed to comfortably and safely perform a wide range of services, Running 'S' Equine houses some of the most advanced equipment available to provide state-of-the-art diagnostic and treatment of a wide range of conditions.
The hospital facility features a large, well-lit, climate-controlled indoor examination area with a separate holding stall and safe, easy-open stocks. This area is used for examinations and standing sports medicine, medical and surgical procedures of many kinds. A sealed rubberized floor provides superior traction and the ability to fully sanitize the area. Connected to this area is a concrete block barn with spacious stalls for treatment, recovery, and round-the-clock observation. We offer a spacious, climate-controlled surgical suite with modern anesthesia monitoring equipment for the wide variety of procedures we routinely perform. For rapid and reliable test results, a full in-house laboratory is in operation 24/7. Running 'S' Equine is fully equipped and staffed to meet any equine health challenge.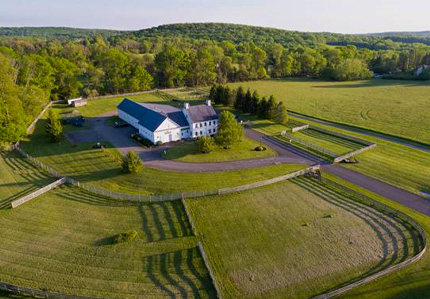 For diagnosing lameness issues, a spacious asphalt jogging area is dedicated for musculoskeletal evaluations and there are several safe, enclosed turf areas for riding and lunging evaluations.
If you are interested in learning more or visiting, please give us a call today at (908) 832-5484.
Facility Tour
Our Welcoming Front Desk

Radiology Suite

Clinic Hall - Spacious Indoor Examination Area

Some "Tools" of the Trade

Examination Area

Keratoma Removal Surgery

Medical Maggots In Use After Foot Surgery

Anesthisa Recovery – Safe, Clean and Comfortable

Dr. Jochec – A Talented Specialist in Equine Acupuncture

Reproductive and Foaling Service

Thanks For Visiting Our Virtual Tour – Check Back for New Photos